DryLab Glaucouma Workshops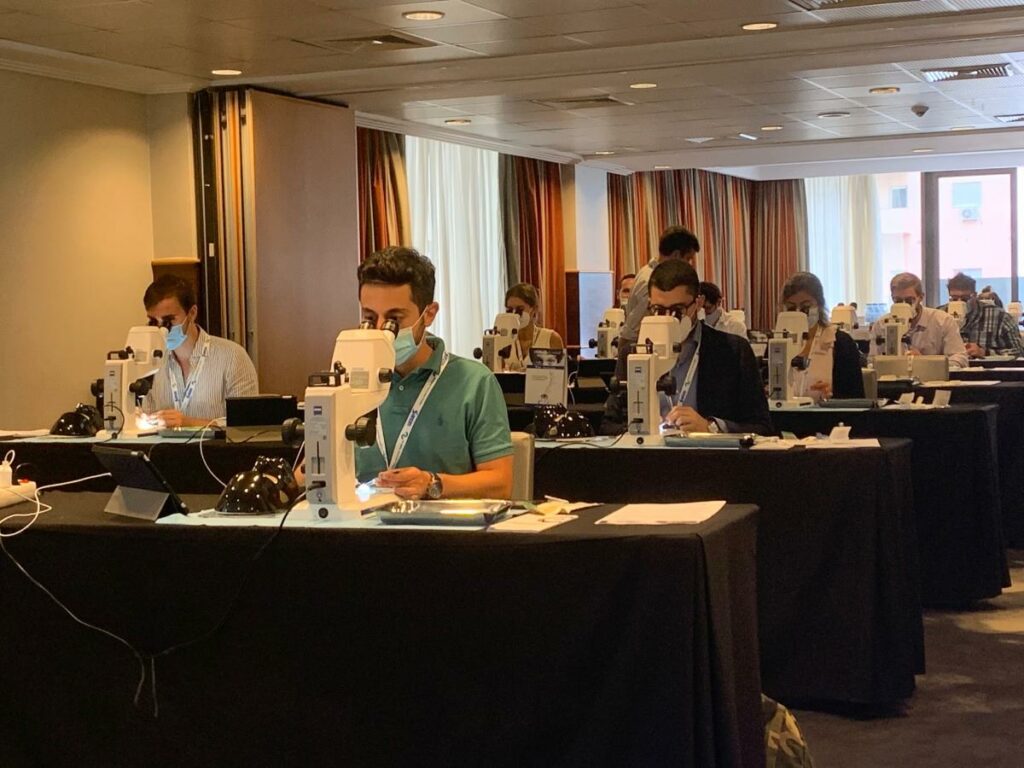 The Chibret family has long prioritized education and knowledge exchange.
Théa had been in Lisbon for the 14th EGS Resident Course, where it provided organizational support for DryLab workshops for young ophthalmologists. Pr. Luis PINTO ABEGAO and Dr. Gordana SUNARIC supervised the DryLab sessions, which included guest contributions from Pr. Joao BARBOSA BREDA, Dr. Gauti JOHANESSON, and Dr. Marta PAZOS.
Théa is an important pharmaceuticals partner for eye surgeons and we've been actually encouraging education for young surgeons for years by providing opportunity to broaden their medical knowledge and develop essential skills in eye surgery through seminars like 'DryLab by Théa.'