DryLab by Théa
Théa accompanies the eye care specialists of the future by allowing surgeons at the dawn of their career to develop their techniques on a simulator or dry Labs sessions. It offers a great opportunity to learn the surgical procedures and gestures.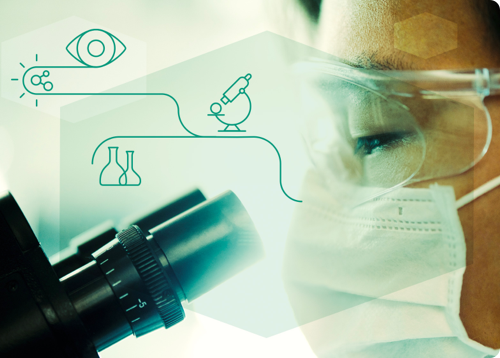 About
DRY LAB WORKSHOPS FOR YOUNG OPHTHALMOLOGISTS
Théa is a key pharmaceuticals partner for eye surgeons, and for years we have been proactively supporting training for YOs by offering opportunities to grow their medical expertise and improve core skills in eye surgery via purpose-tailored workshops like "DryLab by Théa". These sessions of workshop are a great opportunity to learn the surgical procedures and gestures.
Pharmaceutical partner of surgeons, Théa has been supporting training for YOs for many years by offering them the opportunity to develop their medical expertise but also to improve their skills in surgery through specific workshops such as: "Dry Lab by Théa". Education and knowledge sharing have always been an important tradition for the Chibret family.
The "Dry Lab by Théa" aroused great interest from all the participants. A lot of young ophthalmologists, as well as trainershave the chance to participate in one of this educational event through different sessions.
Throughout the year, Théa supports this type of event and, in partnership with Simulated Ocular Surgery, offers a support to see, train and discuss via videos on cataract, glaucoma or corneal surgery.
To participate : drylabthea.com
You wish to learn more about Dry Lab, don't hesitate to visit simulatedocularsurgery.com